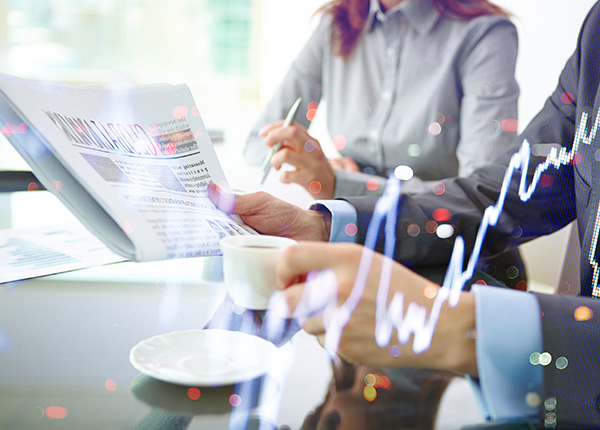 Being the terminal end of automobile sales, auto dealers are an extremely vital link on the automobile circulation chain. The multi-dimensional and rapidly changing Chinese automobile market is never without competition. However, hefty market return over the past decade has continued to draw new blood into automobile sales, and these newcomers have been helping others to realize their automobile dreams while pursuing their own.
As the Chinese automobile market enters the new norm of slow growth, automobile sales layout, with all its undercurrents, is seeing unprecedented and profound changes. Where is the path to the future? Some auto dealers already have the answer, and Zhao Wenbao, General Manager of Guangdong Dongguan Honghai Automobile Trading Co., Ltd., is one of them.
Zhao Wenbao is from Henan and thirty-five years old. Born in the 1980s, this auto dealer is a daring dreamer and easygoing optimist. After college graduation, he worked as a street vendor, a retailer and an online merchant, before he stumbled into automobile sales. Thanks to his early days as a street vendor, he is a smooth talker. And having explored different industries, he had kept an open mind until he found the one market where he really wanted to make something of himself.
In 2009, Zhao Wenbao ventured into the automobile industry. In the same year, China produced 13.7910 million cars and sold 13.6448 million cars, thus surpassing the US as the world's No. 1 country in making and selling cars. Zhao Wenbao said that he was very lucky to have been a part of the "golden age" of automobile development in China.
Over the ensuing decade, the Chinese automobile market grew in size while production and sales rose every year, MNCs and independent brands entered the market while new car styles and new technologies sprung up. Guangdong being a major province in making cars, the development of its automobile market epitomized the explosive growth of the Chinese automobile market. As if overnight, car purchase demand skyrocketed, and 4S stores and non-4S dealers were all over the landscape.
Once he entered the industry, Zhao Wenbao turned out to be a natural at selling cars, what with his eloquence and drive. Riding on a rapidly growing market, Zhao Wenbao worked hard for several years and moved up from a 4S entry-level salesman to the partial owner of a branch store.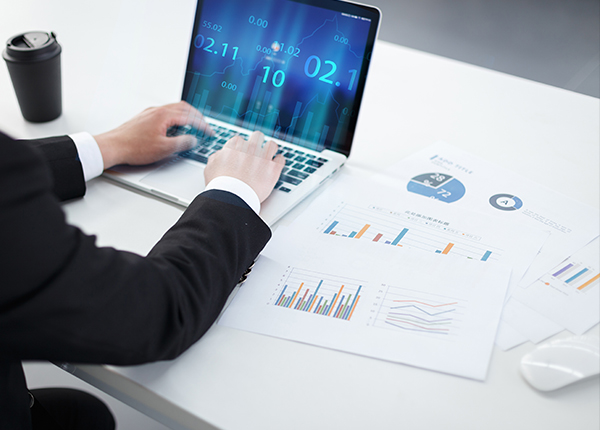 "Having worked in the automobile industry for so many years, I had always dreamt of having my own automobile trading company," said Zhao Wenbao. As he spoke, his eyes subconsciously swept over the 500m2 showroom. Even though he has had a separate office for a long time, he spends most of his time at the corner of the showroom where the coffee table stands. With a pot of steaming tea in front of him, he takes comfort in looking at the store he had worked hard for ten years to own.
Over the same period from 2009 to 2010, the automobile financial services platform Cango started developing business in Guangdong area. As personal vehicles became a more common household possession, Chinese people's huge demand for them had led to the rapid development of automobile consumer credit. By connecting auto dealers with financial institutions, Cango provides fast, convenient and simple financial technology services to consumers who choose installment payment for car purchase. Through constant exploration and development in products, services and channel management, Cango had succeeded, by 2015, in covering the entire Guangdong Province with its business footprint. By that time, Cango had also grown into a nationwide services platform covering more than thirty provinces and owning more than twenty subsidiaries.
It was also in 2015 that Zhao Wenbao encountered unprecedented challenges in running his automobile trading company. The market was booming and business volume was multiplying, which could be interpreted as accelerated market competition. Zhao Wenbao felt crushed by the double challenges of professional talent and capital chain. If he failed to overcome the mounting difficulties, he could be forced out.
It was then that the development of Cango and of Honghai converged.
In 2015, Cango associate Hou Quanhua started calling on every auto dealer in Houjie area in Dongguan to introduce the automobile financial services offered by Cango. At first, Zhao Wenbao was hardly impressed by the down-to-earth and reticent Hou Quanhua. But Hou Quanhua didn't give up and kept calling on Zhao Wenbao, even just for a few words or some small talk each time. Zhao Wenbao was moved and decided to try collaborating with Cango on the first car sale by installment payment. He quickly realized that the multi-dimensional automobile financial solutions offered by Cango greatly enriched the professional services accompanying car sales. At the same time, the supply chain financing and inventory management services provided by Cango eased, to an immense degree, the pressure he suffered in capital chain.
In 2018, Zhao Wenbao opened a branch store. "I plan to offer one-stop services to my clients in the future," said Zhao Wenbao. "In addition to car sales, we will provide clients with comprehensive services including insurance and financial products, and car maintenance and care."
Inevitably, he was worried about the current slow-moving automobile market. "Still, I believe that I can survive the winter to embrace the spring," said Zhao Wenbao.
The setting sun lit up the showroom through the blinds and lit up Zhao Wenbao's face before settling in his eyes.